On October 11, 2022, Justin Derby released Hanover, an original superhero novel published by World Where Press. This is Justin's first book to be published by a book publisher.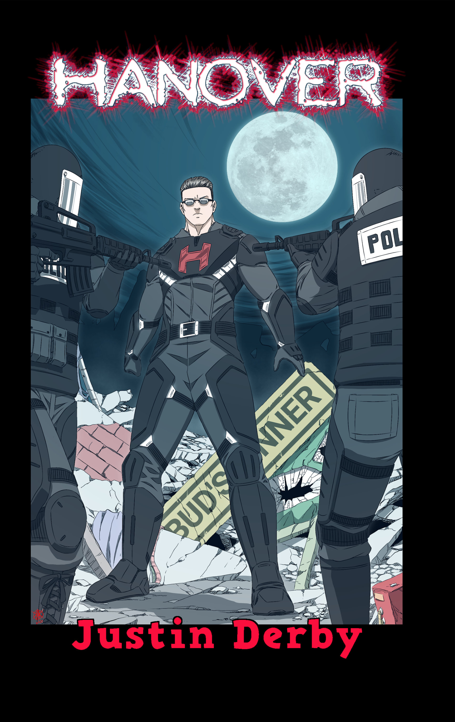 The year is 2025. New COVID-19 variants kept magically appearing. The vaccine & mask mandates never went away. Vaccine passports are now a reality. When the governor of Oregon issues an executive order mandating the use of the VAX PASS 9000 in order to buy and sell, the residents of a small Oregon town of Hanover publicly resist the governor's executive order. In retaliation for their dissent, the governor of Oregon unleashes the UN Coronavirus Task Force on the town, resulting in the murder of the residents of Hanover.

One man, however, has survived the purge of Hanover. Given the strength of Samson and protected by the Lord, John Barton is appointed by Jesus to judge those responsible for the murder of his town, and is sent out on a journey that will cross paths with the UN Coronavirus Task Force, ANTIFA, the world's greatest assassin, and the evil supernatural forces behind it all. For John to succeed, he must become...